Events
Future events
Categories
Note: this event happened in the past or is today
2nd Jul - 10th Aug: The Virtual Orchestra
Friday 10 August 2018
Venture inside a symphony orchestra in a free installation at Riverside Bedford this Summer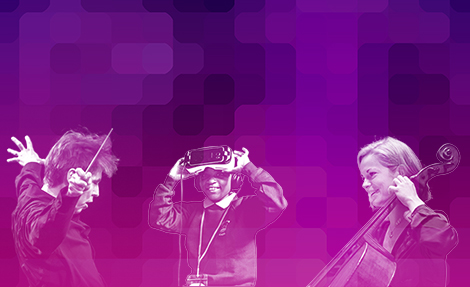 Monday 2nd July to Friday 10 August. See website for opening times
Brought to you by the Philharmonia Orchestra, this immersive experience invites you to explore a symphony orchestra from the inside.
Journey through a 10-room installation; play along with the percussion; and sit on stage with the orchestra in 360-degree virtual reality, all for free.



There are a few other ways you can experience The Virtual Orchestra.
Family workshops filled with fun hands-on activities to guide you and your family through a symphony orchestra
Free guided tours of the installation
Fringe activities ranging from Karaoke to free running
A friendly and informal concert at the Bedford Corn Exchange