About Bedford
History of Bedford
Bedford is the historic county town of Bedfordshire. This pleasant riverside town is situated centrally in the UK surrounded by beautiful, peaceful and unspoilt countryside and within easy reach of London, Oxford and Cambridge.
Bedford is steeped in history, dating back to 886 and was a pivotal market town for the Bedfordshire agricultural region. In 919 a fortress was built by Edward the Elder, however was destroyed by the Danes. The castle remains which can be visited today was built by William II and was made of much sterner stuff. This castle was finally destroyed in 1224, the Castle Mound on the Embankment being the final visible remains. This mound has been celebrated by Bedford, being renovated with a mosaic placed at its base.
Many industries have been associated with Bedford history including wool during the Middle Ages and lace during the 1500s. This history can be viewed at The Higgins Art Gallery & Museum which was redeveloped to welcome the public in Spring 2013. This industry continued to be a huge investment to the local economy until the early 20th century. The most poignant industry to feature in Bedford's late history was the introduction of the Brickworks and its influx of Italian immigrants to the area. Engineering and brewing have also played a major role in the town's economy, with one of the major brewers, Charles Wells, still in existence today.
The Borough of Bedford has a population of just over 153,000 and arguably the most cosmopolitan in the UK. Bedford is a lively town with plenty of opportunities and a cultural diversity suiting many tastes, with some 57 ethnic groups being represented. A booming leisure, arts, and culture scene, along with a rapidly growing number of shops, cafes and restaurants – which includes over 300 independent retailers – ensures Bedford's popularity with visitors and residents alike.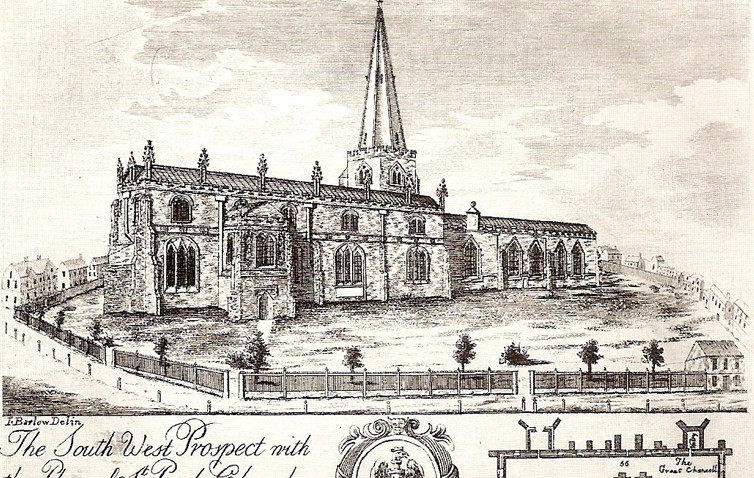 ---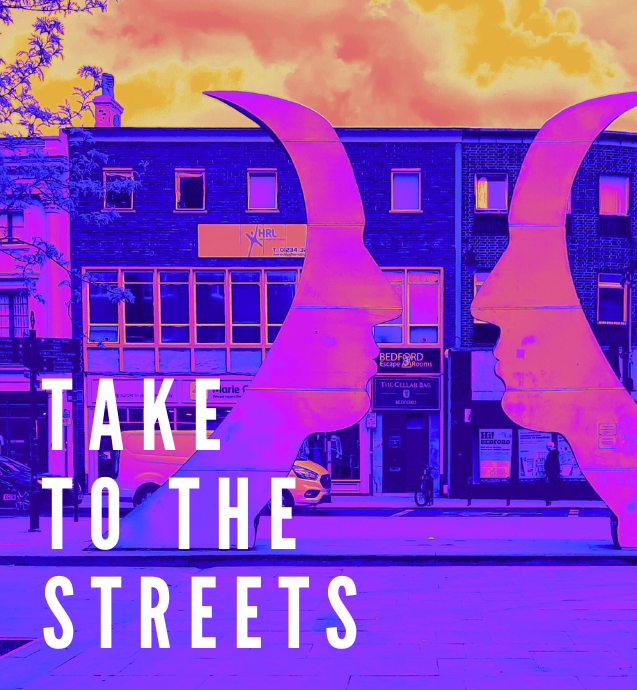 Heritage Bedford
Heritage Bedford is a collaboration between Bedford's principal arts, leisure and culture providers. Their aim is to raise awareness of Bedford's rich heritage and to help visitors get the most out of the time they spend in the town.
High Street Heritage Action Zone (HSHAZ) is a nationwide initiative in the form of a grant programme. In 2020, Bedford Borough Council received £1.76 million from Historic England and is being used to deliver building works to regenerate Bedford High Street, alongside a cultural programme that encourages residents and visitors to engage with Bedford's local heritage.
To date, the Heritage Action Zone's cultural programme has included Take to the Streets, The Vault Digital Game, Circus of Illustrators and Growing Up Italian.
---
Bedford Around the World
Over the centuries, Bedfordians have explored the world to seek their fortunes, and you can now find a 'Bedford' in the US, Australia, Canada and South Africa. Bedford is twinned with Bamberg in Germany, Arezzo in Italy, Rovigo in Italy and Wloclawek in Poland.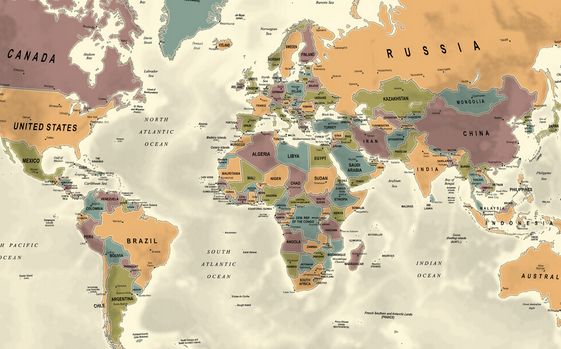 ---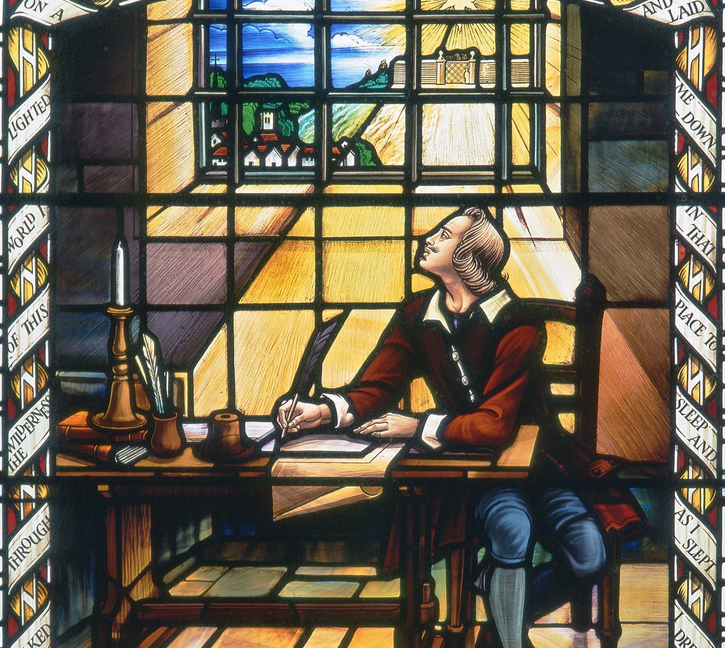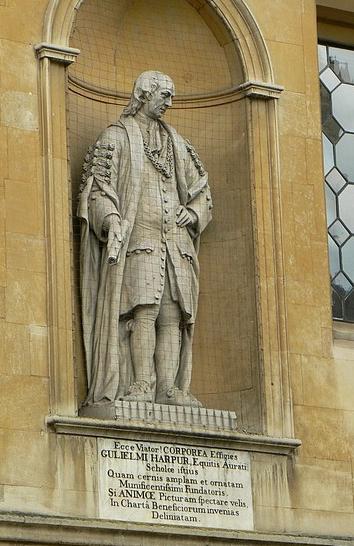 Famous People
John Bunyan was born a few miles away from Bedford at Elstow. He wrote his famous book, The Pilgrim's Progress, while imprisoned in the County Gaol for refusing to recognise the Established Church. To this day, nonconformist chapels, some dating back to Bunyan's time, are much in evidence in towns and villages all over the area.
The window commemorating the tercentenary of publication of The Pilgrim's Progress, 1678, can be seen at the Bunyan Meeting Free Church in Mill Street.
John Howard, another Bedfordshire man, was a nonconformist landowner in the 18th century, denouncing the appalling conditions in the gaol and in the even more terrible prison ships. His name lives on in the Howard League of Penal Reform.
The Bedford reformist tradition is continued by Trevor Huddleston, born here in 1913, whose statue placed in his honour can be seen at the top of Silver Street. As a tribute to this remarkable man the statue was unveiled in 2000 by Nelson Mandela.
Sir William Harpur was a Bedford man remembered with gratitude. Born at the turn of the 16th century, he became Lord Mayor of London and founded a school in Bedford, which was to be maintained by a rich endowment of London land. The Harpur Schools still flourish and Bedford today is home to four independent schools (Pilgrims School, Bedford Modern School, Bedford School, and Bedford Girls' School) which are run by the Harpur Trust charity. Ex-students include famous celebrities and politicians such as Al Murray, Alastair Cook, Christopher Fry, Paddy Ashdown, Monty Panesar and Jean Muir.
Although not born in Bedford, Glenn Miller and his band were based here during the war. It was from here that many of his morale-boosting broadcasts were made and from where he flew to entertain the Allied troops in war-torn Europe. A bronze bust of Glenn Miller can be seen in an alcove on the façade of Bedford Corn Exchange.
Ronnie Barker was born in Garfield Street, Bedford on 25th September 1929. Star of Porridge, The Two Ronnies and countless other comedy, Ronnie has been heralded by his fellow performers as one of the top 20 comedy acts of all time.
John Le Mesurier was born in Chaucer Road, Bedford and is most famously noted for his role in Dad's Army as Sergeant Arthur Wilson. John had a prolific acting career, starring in over 100 movies.
---
Historic Places
Bedford Town Centre dates back to the Saxons and is home to beautiful historic buildings and statues designed and constructed through the ages. Along with these, Bedford also has a number of Victorian gardens and memorials along its beautiful embankment on the River Great Ouse.
The Higgins Bedford was the elegant home of the Higgins family built around the 1820's by Charles Higgins next to the brewery he founded. The brewing business was sold in the 1920's and the building became the Higgins Museum and Cecil Higgins Gallery. Over time they combined to become The Higgins Bedford. In 2013 it underwent a redevelopment and now houses both permanent and temporary exhibitions.
The Harpur Centre, built between 1831 and 1834, is located in Harpur Square and is one of the most distinctive buildings in Bedford. Designed by Edward Blore, most notable for his work on Buckingham Palace, it was home to Bedford Modern School. In 1970 it was remodeled to what is now a spacious, modern and bustling shopping centre.
The Old Town Hall is located in St Paul's Square was originally constructed in around 1550 as the home of Bedford Grammar School. In 1767 it was separated into Bedford School and The Writing School, then became the headquarters of Bedford County Council in 1892 after both schools relocated. It is now home to the Bedford Registery Office.
Bedford Corn Exchange was built in the mid 1840's as a place of business. In the 20th century it was repurposed into an events and concert venue after its use declined. During the second world war it became home to the BBC Music and Religious departments, with BBC Symphony Orchestra using the building for public concerts. The BBC Proms relocated to Bedford for the 1944 season and during this time a number of celebrities were drawn to Bedford. The Corn Exchange proudly hosted notable artists such as Vera Lynn, Humphrey Bogart, and Gracie Fields. During the war years, Glenn Miller used Studio No 1 in the Corn Exchange to broadcast live to the nation and outside the Corn Exchange a bust was erected to honour him.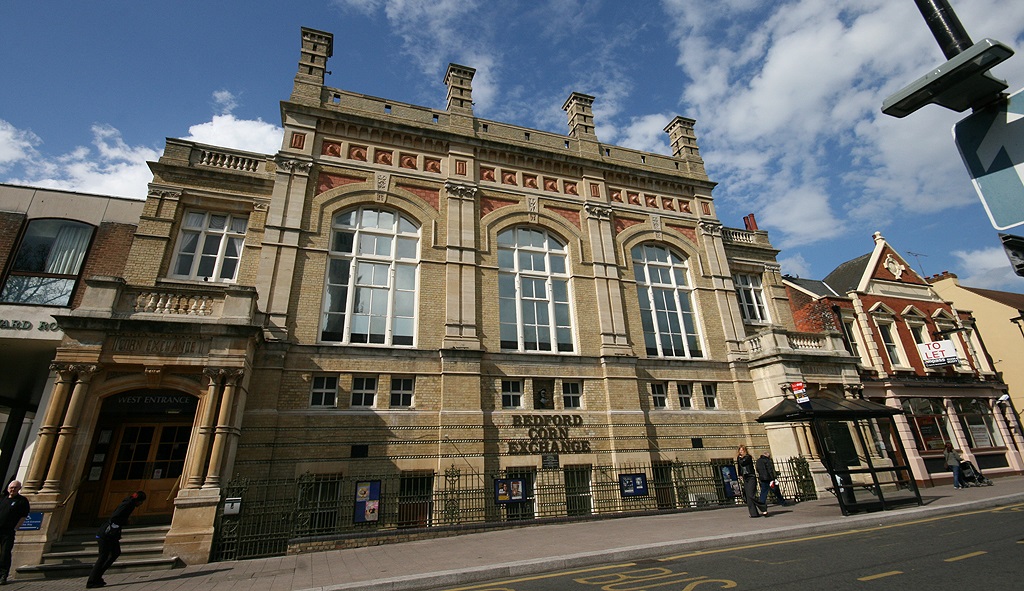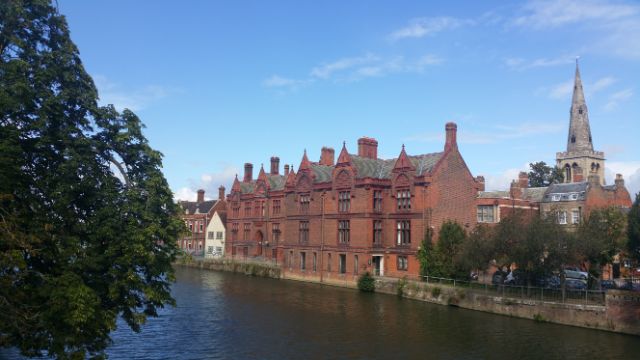 ---