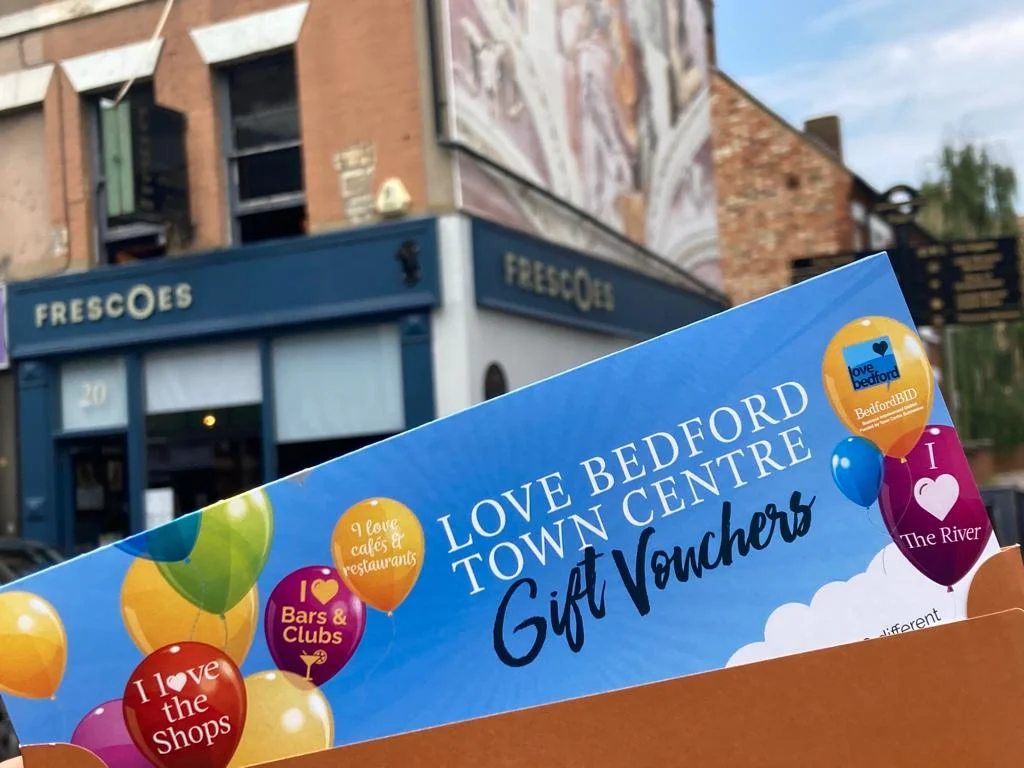 Buy Vouchers Online
Buy Online
Order Love Bedford Vouchers for Home Delivery
Order Love Bedford Gift Vouchers online – the safe, secure, and perfect gift choice, delivered right to your doorstep for a world of shopping and dining experiences in Bedford's town centre.
Complete this Form to Order Vouchers
All payments are processed safely and securely via PayPal. You do not need a PayPal account – simply select 'Pay by Debit or Credit Card' on the payment screen.
If you're ordering for delivery, after we've received payment, your vouchers will then be sent to the address you state in PayPal. Note that if your delivery address is different from your billing address, you will need to untick the box relating to this within the PayPal order form, allowing you to enter in a new address. Near the bottom of this page, you'll find our helpful voucher FAQs.
Buy Vouchers in Person
Vouchers can be purchased online but also in person from the stores below. You can pay by cash or card.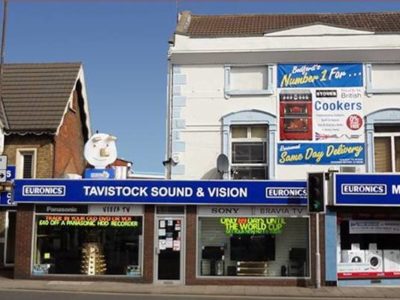 Michael R Peters
Family owned, independent retailer of electrical and white goods
View Business
Lotus Store
Oriental, Vietnamese and veggie food store with gifts and music
View Business
Voucher FAQs
Where can I spend Love Bedford vouchers?

Over 250 businesses in Bedford town centre accept these vouchers, including shops, restaurants, cafes, bars, hairdressers, beauty salons, and even travel and estate agents.
Do the vouchers expire/can they be exchanged?

Yes, each voucher has an expiry date printed on it, so be sure to use it before this date as we can not exchange expired vouchers.
Where can I purchase Love Bedford Vouchers?

You can buy them online, or in person at selected locations; Michael R Peters and The Lotus Shop.
What are Love Bedford Gift Vouchers?

Love Bedford Gift Vouchers are a versatile shopping and services voucher, redeemable at a wide range of businesses in Bedford's town centre.
Can I get a refund or exchange for my vouchers?

No, once purchased, the vouchers cannot be refunded or exchanged.
Are there any restrictions on what I can buy with the vouchers?

Vouchers can be used for a wide range of goods and services, but it's best to check with the individual business for any specific restrictions.

Purchase Vouchers in Person

Vouchers can be purchased in person from Michael R Peters and The Lotus Store

Businesses Accepting LB Vouchers

As well as a wealth of independent businesses, you can use vouchers at a number of big names.

Join the Scheme

Businesses looking to join the Love Bedford scheme can learn all about it here.
I'm a Town Centre business, how do I join the Voucher Scheme?

Businesses within the BID zone are welcome to join our growing scheme and take advantage of the millions of vouchers circulating in Bedford. For information on joining please contact us.