The Bedford Town Deal Board has announced that four further business cases, which were submitted in 2022, have been approved by Central Government, giving the green light to start delivering the projects.
These projects include the Midland Road regeneration and public realm improvements, the regeneration and restoration of St Paul's Square, and improvements to the Greyfriars junction, helping to bring forward new developments.
The Midland Road regeneration project will include enhancements to shopfronts and buildings in the area to help regenerate this important gateway to the town and make it a more inviting route between the rail station and centre of Bedford. While the public realm improvements will create an attractive, vibrant corridor and will improve walking routes by reducing the carriageway width of Midland Road and installing new street furniture.
The regeneration of St Paul's Square will involve a comprehensive redevelopment of the square, as well as further work in Harpur Square, to support a variety of outdoor events, activities and performances. The objective of this project is to improve visitor experience, increase vibrancy and footfall and diversify the town centre's offer to promote Bedford as a visitor destination.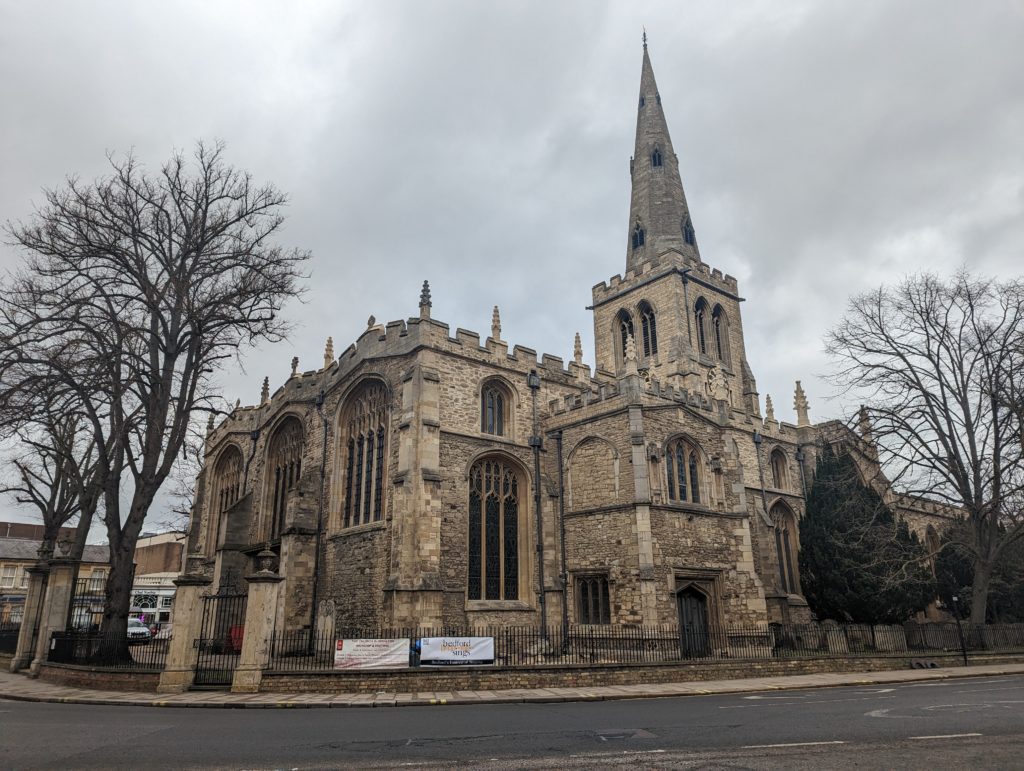 Lastly, the improvements to the Greyfriars road network will enhance pedestrian and cycling routes as well as the layout of the road junction itself. It will also open up space for further development and regeneration of the former Police Station site (owned by Bedfordshire Police) and help alleviate the rising demand for housing and introduce more opportunities for town centre living.
The Greyfriars project is being joint funded by the Bedford Town Deal, which will contribute £2.13m, and Bedfordshire Police, who are contributing £250,000.
The approval of these business cases marks a significant step forward in the implementation of the Bedford Town Deal and is a testament to the hard work of local stakeholders, including members of the Bedford Town Deal Board.
Samantha Laycock, Chair of the Bedford Town Deal Board, said: "So much hard work as gone into each business case, it is great to see they have all been formally approved on their first submission. Revitalising these key town centre gateways will enhance our shared vision for people to visit, live, do business from and help visitors to stay for longer in a higher quality environment/place making."
Councillor Henry Vann, Portfolio Holder for Town Centre and Planning at Bedford Borough Council, said: "This is yet another brilliant step forward in the Bedford Town Deal and in our regeneration and investment in Bedford. We are delighted to see our business cases approved, marking another step in the right direction towards bringing the benefits of our Town Investment Plan to residents, businesses and visitors.
"We look forward to working closely with all our partners to deliver these exciting projects and seeing the positive impact they will have on our community."
The timeline for the start and completion of the projects will be announced soon.
For more information about the Bedford Town Deal and these approved business cases, please visit www.bedford.gov.uk/TownDeal.