A new Edward Bawden exhibition opens on 11 March at The Higgins Bedford. The ''Trains, Planes & Automobiles' exhibition is free to view and explores all the different transport seen in Bawden's work. With over fifty works on display, there is something for everyone. From hot air balloons over beaches and waving pilots in early biplanes to vicars driving through sheep and yapping dogs chasing anything with wheels.
This exhibition shows trains, planes, automobiles and the occasional boat that feature in many of his well-known prints. Visitors will also be able to view his works from advertising campaigns for Ealing Studios, Dunlop and London Transport.
It was London Transport that provided him with his first big commission. The posters and adverts he designed for the London Underground led thousands of travellers to explore the capital. Above ground, his huge linocut of the 'dark cathedral' Liverpool Street Station and his local Essex station of Braintree show the start and end of his regular journeys to London as well as his mastery of the linocut.
Councillor Doug McMurdo, Portfolio Holder for Leisure and Culture, said, "This is a wonderful opportunity for people to explore these works of art.
"Edward Bawden is an influential British artist and designer, it is fantastic that residents and visitors can see these works at The Higgins Bedford for free."
Edward Bawden, 1903-1989, was an English painter, illustrator and graphic artist. He is well known for his commercial works but was also a painter and printmaker. Edward Bawden left the contents of his studio to The Higgins Bedford who now home the Edward Bawden Archive.
The Higgins Bedford can be found behind the Castle Mound on Bedford's Embankment. It unites the three previous venues of Bedford Museum, Bedford Gallery, and the Cecil Higgins Art Gallery.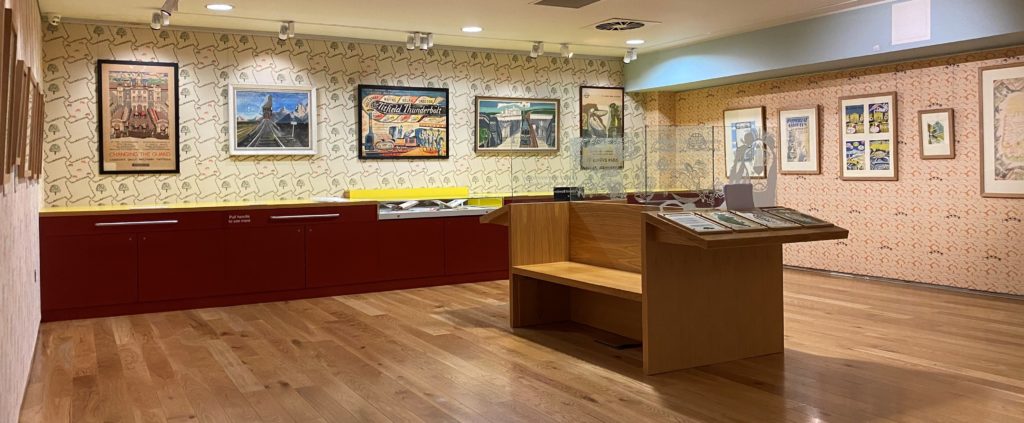 Learn more about the exhibition, opening hours, and further information relating to The Higgins Bedford at www.thehigginsbedford.org.uk.