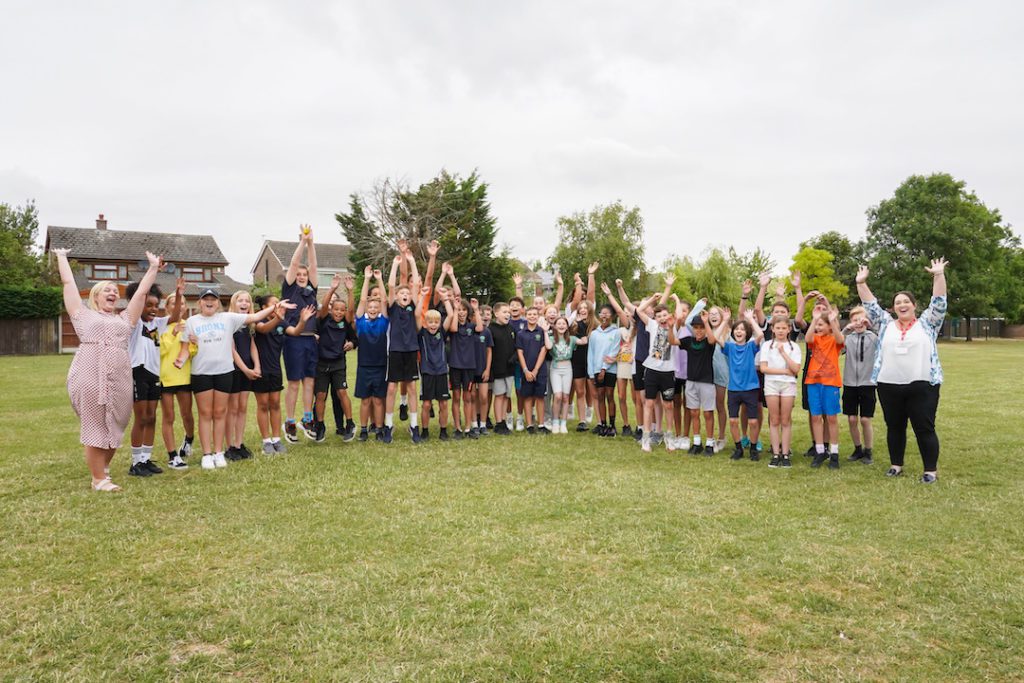 We were delighted with the success of launching our Baker Brothers Community Fund last year and 2022 has seen it go from strength to strength.
Tasty treats were back on the menu for one lucky Bedfordshire school which won our End-of-Year picnic.
We were thrilled to be inundated for a second year running with entries for our Community Fund Competition and we wanted to give local schools the chance to win a fun, end-of-year picnic to recognise all the hard work by pupils and their teachers.
Hazeldene School were the lucky winner this year and headteacher Leanne Grove had the hard task of choosing who would receive this tasty treat.
"We were delighted when we heard we had won this wonderful treat for the children. We've had a year of sporting success and wanted something to reward our winning sports teams from Years 3, 4, 5 and 6 who won the County Athletic Championships 2022. We also wanted to say a big thank you to our Sports Leaders who all helped out at Sports Day as well as our House Captains, Head Boy & Girl and our Deputy Head Boy and Girl too."
"We would like to say a big thank you to Baker Brothers Diamonds for this lovely experience and thank you to Amanda at Toast the Host Catering too. She was so accommodating when it came to the children's food requirements and allergies – nothing was too much trouble. Delicious picnic – fabulous service."
At Baker Brothers, we want to do all we can to help other businesses in the local area. We reached out to Amanda Burns from Toast the Host Catering to supply this year's picnic treats.
As usual, the Baker Brothers team were on hand at the school to help with the picnic proceedings and had great fun with the children and their teachers.
The successful launch of our Community Fund last year has allowed us to provide support, sponsorship and exciting experiences for local schools, clubs and charities. We know how important it is to give something back to our local community and through the Baker Brothers Community Fund, we will continue providing much-needed support for local community groups for many years to come.
For more information about the Baker Brothers Community Fund visit www.bakerbrothersdiamonds.com/community-fund/ or email marketing@bakerbrothersdiamonds.com or call 01234 352 343.