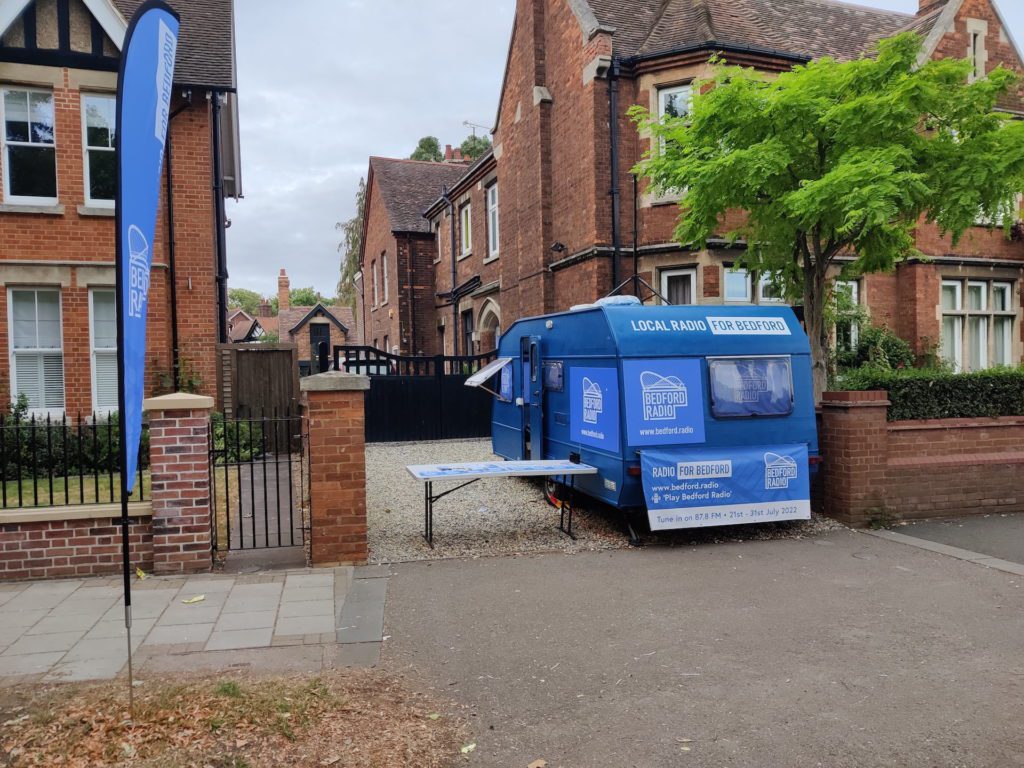 Following its successful FM broadcast in July covering the Bedford River Festival and Bedford Fringe Festival, Bedford Radio is excited to announce that it has been awarded a licence to broadcast on DAB digital radio.
Ofcom have confirmed Bedford Radio's Community Digital Sound Programme Service (C-DSP) licence, which enables the station to broadcast on small scale DAB (SSDAB) when it begins in Bedford, most likely in 2023.
Station Manager Martin Steers said: "We've heard so often that there is real demand for a local radio station serving all of Bedford's communities. This came through loud and clear from people who spoke to us at the River Festival, and told us they'd enjoyed finding us on FM, often while driving into town for the Festival that day! So we're delighted to be able to confirm that we have a licence to broadcast on digital radio across Bedford."
There is a separate process for allocating the licence to operate the SSDAB "multiplex" and transmitters, which Ofcom is still undertaking. Bedford Radio has led a consortium of local community stations to bid for this, although there are two other bidders.
Martin Steers added: "If our bid for the multiplex is also successful, our destiny will be in our own hands, and we will be able to launch on digital radio just as soon as we can get the transmitters set up. If another bidder wins, we will still be able to secure space on the multiplex and broadcast on digital radio: the only difference will be that we will have to raise funds to pay the fees, and the timing will be down to the winning bidder, not us. Either way, we certainly hope to be on digital radio in 2023."
Bedford Radio is now broadcasting programmes online, and plans to grow its schedule prior to launching on digital radio. We would like to hear from anyone who is interested in presenting a show, or helping with any other aspect of running the station. Anyone interested should email hello@bedford.radio.