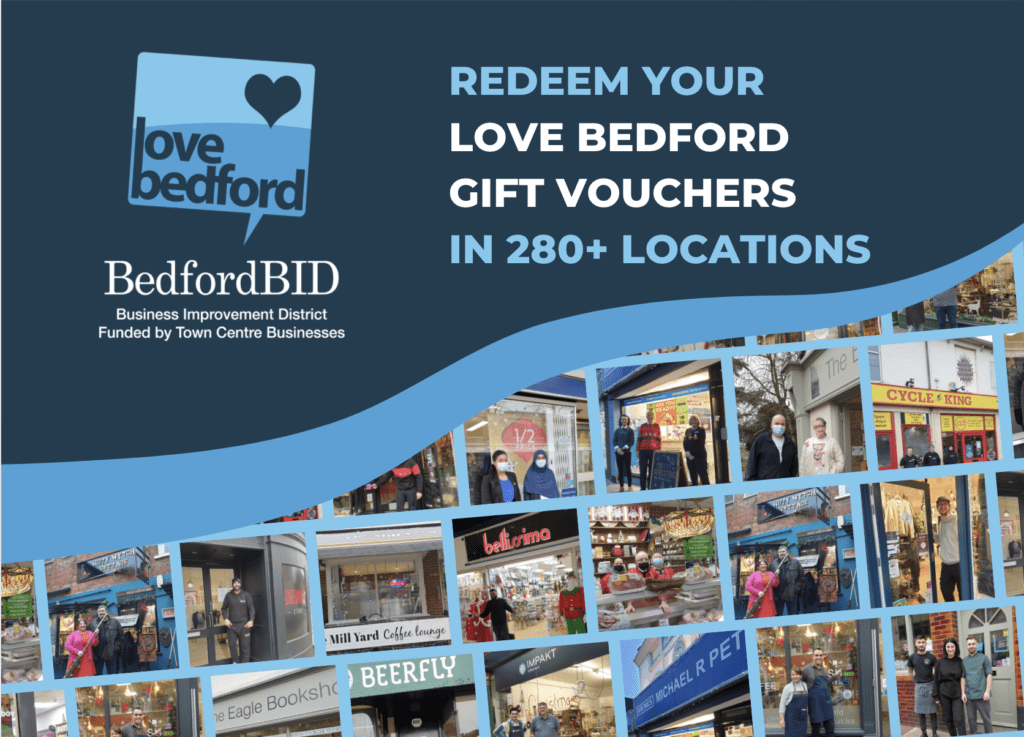 Following a growth of new businesses over the new year, BedfordBID is delighted to confirm that Love Bedford Vouchers are now accepted in more than 280 locations across Bedford Town Centre.
Consumers can spend their vouchers with a number of national High Street brands, to shop in stores like New Look, TK Maxx and Boots, or eat out in chains like McDonalds and Pizza Express.
The vouchers are also redeemable in theatre and entertainment venues such as the Corn Exchange and The Quarry Theatre, as well as many of Bedford Town Centre's lovely Independent cafes, bars, service providers and retailers.
BedfordBID saw a high volume of voucher sales over the Christmas period. Visitors with vouchers to use should look out for the pink stickers, displayed in applicable shop frontages.
The vouchers are available to buy in-store at Gallone's Ice Cream Parlour in The Arcade, and Michael R Peters on The Broadway. They are also available to buy on-line, for collection or home delivery, at www.lovebedford.co.uk/buy-vouchers.php